Auckward Love gets drunk and does things nobody is proud of.
Alice wouldn't know what to do with a penis if it hit her in the face. Vicky knows too much and uses her power-tripping-prowess to her every advantage. Zoe is a pro at bedding random women, and even better at keeping her feelings out of it. And Grace believes everything must be left to the universe... except, of course, her choice of pizza topping.
Auckward Love is a refreshingly accurate portrayal of women doing actual women shit. Join Alice, Vicky, Zoe and Grace as they take millennial life by the balls and launch themselves head first into love, lust and everything between.
Auckward Love was created by Holly, Jess and Emmett of We Three Productions - an Auckland based team of multi-disciplinary creatives, dedicated to mounting honest, bold and raw stories that smash the glass ceiling.
Thank You!
Thank you for sending us a message. We will be in touch as soon as possible.
Don't forget to like Auckward Love on Facebook, follow us on Twitter and Instagram and watch the show on TVNZ On Demand or YouTube
Cast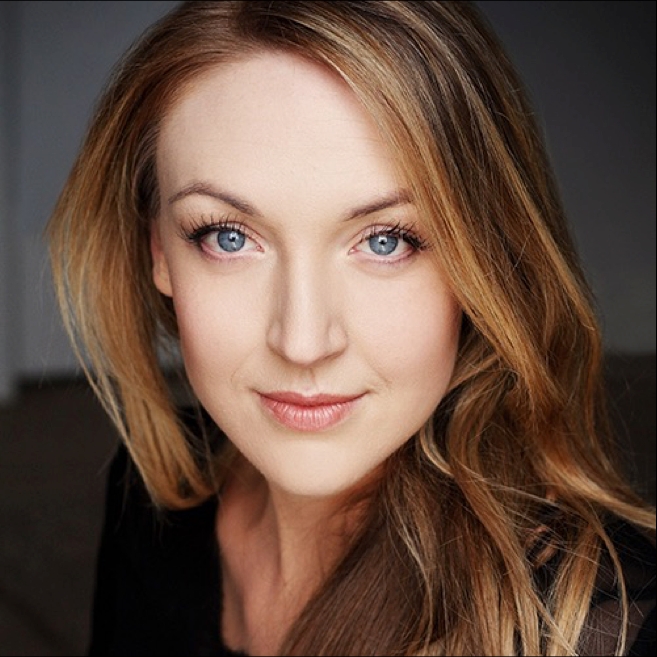 Holly Shervey more_vert
Alice
Creator & Co-Writer
Holly Shervey close
Holly is an actor, writer and producer whose career began as a teenager in Queenstown with a role in the short film A Thousand Masks directed by Lisa Beedham.
Since then, Holly has completed her Diploma in Film and Television in Canterbury, and also graduated as a Voice, Speech and Acting Coach with The New Zealand Speech Board.
Holly most recently completed the rigorous, practice-based year-long course, The Actors' Program, in Auckland, where she gained her Diploma in Acting. Holly also studied improvisation technique at the prestigious Upright Citizens Brigade in Los Angeles and now continues to work privately with world renowned acting coach Miranda Harcourt.
Holly's most recent theatre appearances include 'Astrid' in Crunchy Silk, directed by Edwin Wright, and 'Violet' in Royals of Kihi Kihi directed by Zinnie Selwyn. Holly also appeared on screen as 'Brigette Roberts' on South Pacific Pictures' Shortland Street, with her most recent screen work as 'Alice', the central character in the comedy web-series Auckward Love, which she also created and produced.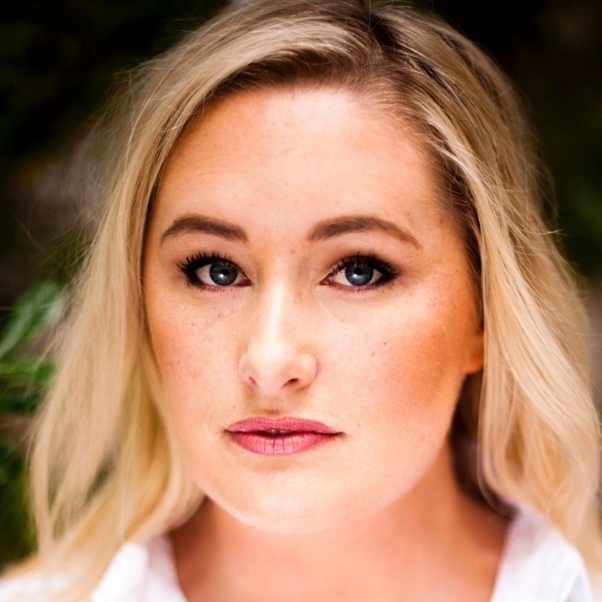 Lucinda Hare more_vert
Vicky
Storyliner
Lucinda Hare close
Lucinda Hare is a recent graduate of Toi Whakaari: New Zealand drama school, and is currently a master class student of The Meisner Technique.
This year she has worked on South Pacific pictures second season of The Brokenwood Mysteries as 'Cushla' and was core cast in Auckland Theatre Company's sell out season of Lysistrata under the direction of Michael Hurst where she received great reviews for her role as Lampito the Spartan. She also stars as 'Vicky', a core cast character on new comedy web series Auckward Love, which is 90% female cast and crew.
Luci is a very strong voice artist and was an on air host for The Radio Network on the drive show for Flava and has a string of great voice ads.
Career highlights include playing 'Kat' in South Pacific Pictures' Step Dave, and having the opportunity to work with The Royal Shakespeare Company's Lisa Harrow in King Lear, Where she played 'Goneril'. Luci also performed the part of 'Pats' in the original New Zealand work of Royals of Kihi kihi.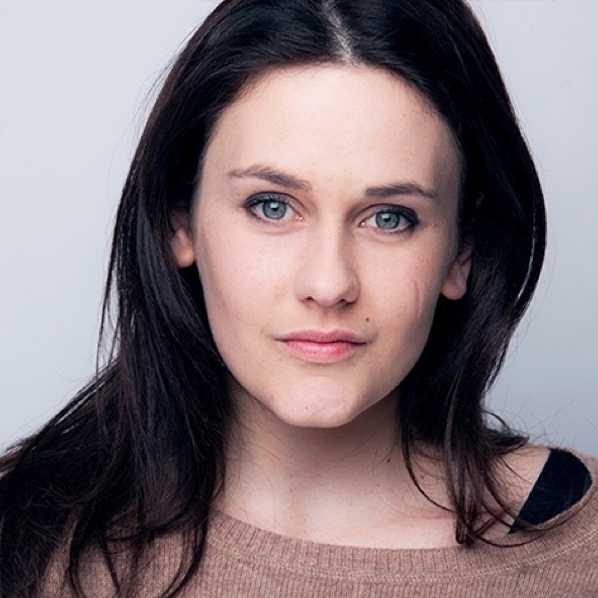 Jess Sayer more_vert
Zoe
Co-Creator & Head Writer
Jess Sayer close
Jess is an actor and playwright living and working in Auckland and Rotorua. She has won the Playmarket b4 25 competition three times, been shortlisted for the Adam NZ Play Award twice and is the 2015 recipient of the Bruce Mason Award. She co-founded Junket Theatre Company in 2012 and has since staged four of her own works: Elevator, Wings, Crunchy Silk and Fix at The Basement Theatre in Auckland. Elevator has also been produced in the USA, while Wings has had seasons in Wellington, Dunedin and Palmerston North.
Her writing has been described as 'razor-sharp', 'brave', 'absorbingly dark' and 'not for the faint-hearted' with the 'ability to be off-hand and flippant, then hard-hitting and punishing, sometimes within the same sentence.'
Jess has been involved in story development for Filthy Productions and South Pacific Pictures, and has written and story-lined for Cinco Cine. She is currently a writer at The Blue Baths, Rotorua.
Jess is an inaugural graduate of The Actors' Program and her acting credits include; 'Mo' in Mo and Jess Kill Susie by Gary Henderson, 'Margaret Reardon' in Always My Sister by Michelanne Forster and 'Alice' in Famous Flora by Elisabeth Easther.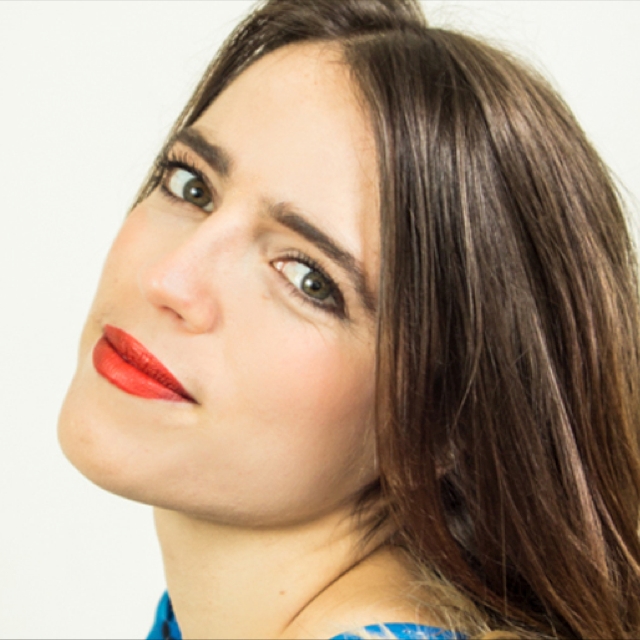 Jess Holly Bates more_vert
Grace
Storyliner
Jess Holly Bates close
Jess is a Pakeha performer, writer and theatre-maker based in Auckland, hailing from the Far North. Having studied extensively at University of Auckland in both Chemistry and English (BScMA), she then turned to performance and graduated from the Philippe Gaulier School of Theatre in 2015.
She was first introduced to the small screen as series regular 'Shay' on Nothing Trivial: Season 2, and her theatre credits include The Heretic (ATC), Blind Date Project (Silo), and White Rabbit Red Rabbit (Silo). Her solo show Real Fake White Dirt has been published as an acclaimed book of poetry, and has toured Edinburgh, London and performed to sell-out audiences at the NZ Fringe, where it was awarded Best NZ Writing in 2015.
In 2016, she launches her first collaborative work The Offensive Nipple Show, showing in both Auckland and Wellington and performs at the Melbourne Emerging Writers Festival. She has been delighted to work with the cast and crew of Auckward Love, and has relished playing the sensual and specific contradictions of the loveable 'Grace'.
Core Crew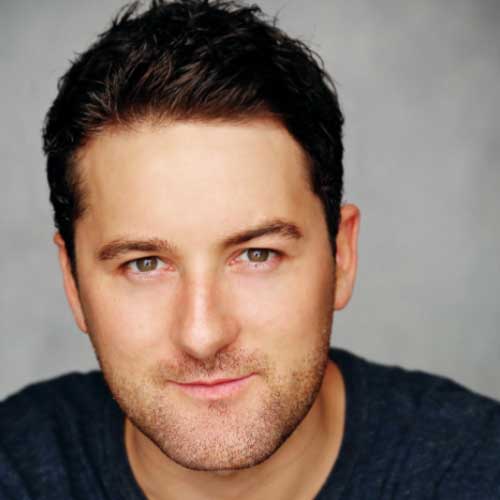 Emmett Skilton more_vert
Director, Producer & Co-Writer
Emmett Skilton close
Emmett is a New Zealand-born actor whose professional career began at the age of fifteen with a guest role on the New Zealand series Seven Periods with Mr. Gormsby. Emmett has since continued to secure various roles in film and television, as well as having a heavy involvement in New Zealand theatre.
Emmett graduated New Zealand's leading school for acting; Toi Whakaari: New Zealand Drama School at the end of 2009 and within months had secured the lead role of Axl Johnson in The Almighty Johnsons, which completed it's third season in late 2013.
He then spent the first half of 2014 leading the promotion of the show's first season release in United Kingdom and the United States on popular cable channel SYFY.
His most recent credits include international feature films Bella and The Wonder 3D, environmentally focussed theatre show Between Two Waves, AMC series The Making Of The Mob: Chicago, and web-series Auckward Love, which he also produced and directed.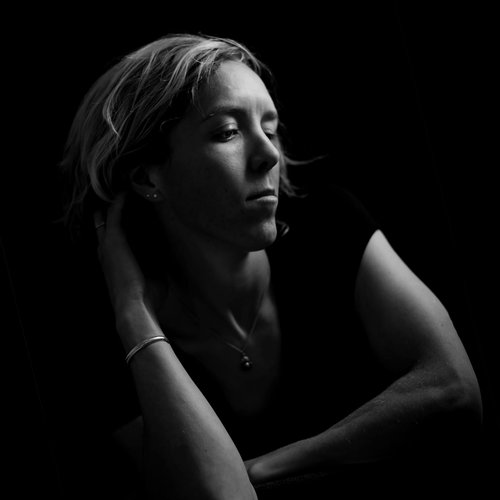 Nina Wells more_vert
Director of Photography
Nina Wells close
Nina strive to be creatively cinematic in everything she does and succeeds upon working with clients and partners who trigger this within her and are determined to go beyond the norm.
She naturally loves a good challenge and seems to be known as a perfectionist which can only be good for us!
In addition to that she is a driven passionate Cinematographer, Director, Producer & Editor so she is your one stop shop for efficiency with her commissioned work covering a large scope and variety.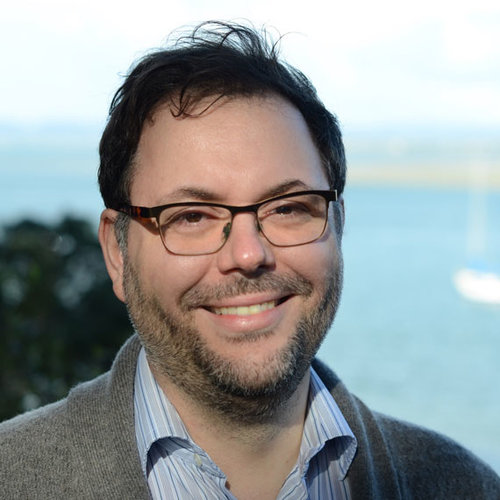 Enny Benzonelli more_vert
Editor & Graphic Designer
Enny Benzonelli close
Enny moved to New Zealand from Switzerland in 2009 after an extensive career in banking to fulfil his passion for film and television. He attended South Seas Film and Television School and after a soul searching tour of Aotearoa, he felt in love with New Zealand and made Auckland his home.
Enny freelances in the media industry on numerous interesting projects. He is an independent editor, web designer, producer, director with a high level of artistic skills and a magnificent eye for detail. Enny has worked on feature and short films, indie, commercial and corporate projects.
Team
Season 1
Support Cast
| Dan | Dean O'Gorman |
| --- | --- |
| Felicity | Jessemey Bank |
| Grant | Richard Green |
| Leah | Shara Connelly |
| Kat | Cherie Moore |
| Aimee | Louisa Hutchinson |
| Jacinta | Darlene Mohekey |
| Willard | Will Hall |
| Samuel | Zinnie Selwyn |
| Gus | Taylor Barrett |
| Lauren | Leah Carrell |
| Alana | Amanda Tito |
| Jamie | Jaya Robertson |
| Curtis | Emmett Skilton |
| Brian | Ben Barrington |
| Sally | Christel Chapman |
| Matthew | Michael Probine |
| Eleonor | Margerie Probine |
Crew Members
| Written by | Jess Sayer |
| --- | --- |
| | Emmett Skilton |
| Sound Design by | Amy Barber |
| Script Consultant | Miranda Harcourt |
| Photography & Publicity Design by | Sacha Stejko |
| Production Assistants | Alex Tarrant |
| | Adrian Hooke |
| Sound Recordist | Katie Paterson |
| Executive Producers | Holly Shervey |
| | Jess Sayer |
| | Emmett Skilton |
| | Charlotte Larsen |
Thank you
Martin Cooper & Kim van Hest
Charlotte Larsen & Random Films
Alexis Lam & Burger Fuel New Zealand
Britta Brandt & Richies Lovelock
Nick Harrison & The Golden Dawn
Luci Hare
Ande Schurr
Kate McGill
Molly O'Shea
Alex Tarrant
Leanne Frisbie
Katie Paterson
Margerie Probine
Christel Chapman
Stan Harrington
Lauren Hare
and all those around us for your generosity and support
Season 2
Support Cast
| Andy | Jay Chasland |
| --- | --- |
| Sam | Simon Mead |
| Lauren | Lucy Elliot |
| Liam | Ryan Dulieu |
| Kevin | Adrian Hooke |
| Aaron | Taylor Hall |
| Barbara | Jennifer Ward-Lealand |
| Alyssa | Louisa Hutchinson |
| Braden | Estevez Gillespie |
| Holly Walter | Michele Hine |
| Willard | Will Hall |
| Arataki | Bronwyn Turei |
| Steve | Rutene Spooner |
| Lilly | Anna Baird |
| Grant | Richard Green |
| Sean | Liam Rae-Mclauchlan |
| Chris | Kyle van Tonder |
| Dr Ipps | Phil Peleton |
| Desirae | Yvette Parsons |
| Jake | Shadon Meredith |
| Joe | Arlo Gibson |
| Lulu | Luuize Harris |
| Ted | John Leigh |
| Carol | Andi Crown |
| Felix | Leonard Mathews |
| Lacie | Britta Brandt |
| Melissa | kate McGill |
| Norah | Natalie Beran |
| Stewart | Liam Dixon |
| Simon | Enny Benzonelli |
| Tash | Frith Horan |
| Dita | Jackie Shaw |
| Sarah | Miryam Jacobi |
| Black Jack Dealer | Jimmy Cho |
| Supervisor | Alexander Suarez |
| Security Officer | Hala Tausia |
| SKYCITY Show Girl | Natalie Sangster |
Crew Members
| Sound Designer | Amy Barber |
| --- | --- |
| Sound Editor | Ben Parker |
| Gaffer | Kyle von Tonder |
| Focus Puller | Nina Wells |
| 1st AD | Scott Boswell |
| 2nd AD | Tracey Olivier |
| Additional AD | Sara Stone |
| Sound recordist | Hugh Williams |
| Camera Assistant | Jack Hurst |
| Key make-up artists | Emma Clement |
| | Mikayla June |
| Make-up assistants | Millie Rose Hooke |
| | Maddison Paige |
| | Jessica Hunt |
| Onset photographer | Tracey Olivier |
| Music Superviser | Luuize Chandler |
| Colourist | Nina Wells |
| Titles, Graphics, Online Editor | Enny Benzonelli |
| Publicity Photographer | Sacha Stejko |
| Publicity | Lucy Ewen |
| | Simone Lewis |
| Written by | Jess Sayer |
| | Holly Shervey |
| | Emmett Skilton |
| Executive Producers | Emmett Skilton |
| | Holly Shervey |
| | Jess Sayer |
| | Charlotte Larsen |
| Series Producer | Emmett Skilton |
Extras
| Felix | Leonard Mathews |
| --- | --- |
| Stephanie | Sonia Spyve |
| Eric | Efim Bychkunov |
| Richard | Rusty Hattle |
| Charlie | Courtney Elizabeth Eggleton |
| Lena | Lydia Buckley-Gorman |
| Vaughn | Vanya Essin |
| Damo | David Sears-Ngatai |
| Mattias | Mohammed Awaiz |
| David | Daniel Hunt |
| Kristian | Karlton Laing |
| Shaun | Scott Boswell |
| Lizzie | Erina Cooper |
| Erin | Ellie Maloney |
| Ana | Eloise Veber |
| Mary | Makayla June |
| Beth | Brooke Miller |
| Laura | Leah Carrell |
| Amelia | Aria Jones |
| Ashley | Alice Pearce |
| Blake | Benjamin Mitchell |
| Charlotte | Chrissy Laing |
| Luke | Lyndon Katene |
| Will | Karl Drake |
| Robert | Richie Lovelock |
| Lucy | Lydia Buckley-Gorman |
| Brittany | Becky Kuek |
| Serena | Adele Krantz |
| Ellie | Eloise Veber |
| Laura | Hannah Adams |
| Indiana | Iana Grace Pauga |
| Kurt | Kyle van Tonder |
| Katie | Karen Nimmo |
| Melanie | Makayla June |
| Gallery Photographer | Tracey Olivier |
Special Thanks
Martin Cooper and Kim van Hest
Sony Sylvia Park
Matt and Sam at The Golden Dawn
Matt and Troy at Peaches and Cream
Julie, Anna, Nicky, Lizzie, Hayley, Kim, Saijel and the Sky City Team
Jon at NZ Dating
Hannah at Whittaker's
Stacey at Healtheries
Alexis, Margaux and Nikki at Burgerfuel
Brooke Tyson
The Household of Hare
Lauren Hare
Jordan Yee
Simone Lewis
Alex Tarrant
Adrian Pawson
Sarah Hall
Thomas Coffey
Grace Schaaf
The Actors Program
Ande Schurr
Lucinda Jane
Stan Harrington
Melissa Ansell Bridges
Andrew Suh
Sponsored and Supported by

Our Boosted Supporters
Benson Anthony
Tabitha Arthur
Anna Baird
Georgia Bates
Natalie Beran
Sue Best
Manon Blackman
Jaclyn Bonnici
Beth Bristol
Sue Brown
Davey Clark
Malcolm Clarke
Michelle Cobeldick
Sophie Cook
Alex Cooper
Steve Norton and Lisa Cooper
Mark Cooper and Monse Benoit
Claire Cowan
Gail Cowan
Maxwell Currie
Vaughn Davis
Jason Durey
Nikora Edwards (SwizlJager)
Grace Francis
Jason Friedlander
Morgahna Godwin
Sharon Hall
John Harris
Michele Hine
Kate Hurst
Miryam Jacobi
Lee Jacobsz
Sarah Longbottom
Kate McGill
Lauren McLay
Jackie Mills
Eleanor Moloney
Preston O'Brien
Siobhan Page
Grace Palmer
Andrew Parker
Geoff Pinfield
Rachel Piper
Karyn Porton
Jules Recordon
Mary Rinaldi
Jo Romanes
Ryan Romanes
Aimee Russell
Debbie Sayer
Tommy Seton
Rohan Skilton
Cole Skilton
Jean Skilton
Rebecca Skilton
Peter Skilton
Annah Stretton
Shushila Takao
Dylan Tapusoa
Sue-Li Tasker Yeo
Grace Taylor
Sarah Tuck
David van Horn
Melina Vidler
Simone Walker
Jennifer Ward-Lealand
Maza White
Tania Whyte
Alison Williams
Pania Williams
Kelsey Wilson
Sara Wiseman
Steven Zanosk
Season 3
Support Cast
| Carol | Andi Crown |
| --- | --- |
| Steve | Ruten Spooner |
| Barbara | Jennifer Ward-Lealand |
| Melissa | Kate McGill |
| Matt | Fraser Brown |
| Thelma | Nicole Whippy |
| Olivia | Sara Wiseman |
| Marvin | Colin Moy |
| Michael | Sam Snedden |
| Grant | Richard Green |
| Real Estate Buyer #1 | Tracey Olivier |
| Real Estate Buyer #2 | Callum Thomas |
| Des | Neill Rea |
| Marnie | Rachel Nash |
| Shaz | Bryony Skillington |
| Slippery Dave | Niwa Whatuira |
| Gabriel | Andrew Laing |
| Monica | Alex Schofield |
| Bruce the Dog | Himself |
| Daniel Actionbutter | Emmett Skilton |
| Katie | Ava Diakhaby |
Crew Members
| Developed by | Jess Sayer |
| --- | --- |
| | Holly Shervey |
| | Emmett Skilton |
| Storylined by | Jess Sayer |
| | Holly Shervey |
| | Emmett Skilton |
| | Lucinda Hare |
| | Jess Holly Bates |
| | Andi Crown |
| | Bryony Skillington |
| Written by | Jess Sayer (Eps. 1, 3 and 8) |
| | Emmett Skilton (Eps. 2 and 8) |
| | Bryony Skillington (Eps. 4 and 6) |
| | Holly Shervey (Eps. 5, 7 and 8) |
| Head Writer | Jess Sayer |
| Script Advisor | Abigail Greenwood |
| Colourist | Alana Cotton |
| Sound Designers | Adam Iles |
| | Clive Broughton |
| Artwork created by | Amanda Billing |
| 1st Assistant Director | Alexander Gandar |
| Production Manager | Rachael Blampied |
| Production Assistant | Alex Schofield |
| 3rd Assistant Director | Bryony Skillington |
| Sound Recordist | Hayden Rountree |
| Gaffer | Kyle van Tonder |
| 1st Light Assistant | Yang Yang |
| Additional Light Assistant | Nathan Mallinger |
| Focus Puller | Sammi Kim |
| 2nd Camera Assistant | Callum Thomas |
| Additional Focus Puller | Kelly Chen |
| Additional Camera Assistant | Aaron Carter |
| Make Up Designer | Luci Hare |
| Key Make Up Artists | Makayla June |
| | Hayley Marchant-Bullen |
| | Sarah O'Gorman |
| | Morgan Manson |
| Art Director | Holly Shervey |
| Set Design and Construction | Adrian Pawson |
| Set Decorator & Art Designer | Amanda Billing |
| Onset Photographer | Tracey Olivier |
| Publicity Photographer | Sacha Stejko |
| Online Editor, Visual Effects & Credits | Enny Benzonelli |
| 2nd Editor | Emmett Skilton |
| Post Production Cat | Leonardo "Leo" Suhzonelli |
| Publicity | Lucy Ewen |
| Marketing Design & Graphics | Enny Benzonelli |
| | Emmett Skilton |
| TVNZ Commissioners | Tina McLaren |
| | Kathleen Anderson |
| Made with the Support of | New Zealand On Air |
| Music Supervisor | Emmett Skilton |
| Executive Producers | Emmett Skilton |
| | Holly Shervey |
| | Jess Sayer |
| | Fraser Brown |
| | Leela Menon |
| Producer | Emmett Skilton |
Extras
| Joss | Ellie Moloney |
| --- | --- |
| George | Jackson Shervey |
| John | Brady Rybinski |
| Paul | Jackson Fogarty |
| Ringo | Angus McKenzie |
| Big Dog | Adrian Pawson |
| Jessica | Sarah Zhang |
| Mike | Yang Yang |
| Jamie | Kyle van Tonder |
| Kay | Tracey Olivier |
| Kimbra | Katerina Atkinson |
| Tom | Ryan Westley |
| Eveline | Tessa Rao |
| Jaclyn | Charlotte Chapman |
| Kenna | Fiona Armstrong |
| Renée | Amy Taylor |
| Moon | Luna Oliviera |
| Sean | Jonathon Harris |
| Lady Trenyce | Herself |
| Medulla Oblongata | Herself |
| Shavorn Aborealis | Herself |
| Charlie Horse | Himself |
| Izzy | Hayley Marchant-Bullen |
| Rena | Sonia Spyve |
| Cherokee | Karlton Laing |
| Ashton | Awaiz Mohammed |
| Mitchell | Connor Slattery |
| Brunilda | Makayla June |
| Cee-Cee | Lola St Clair Brown |
| Delilah | Zoe Gilmour |
| Reece | Tai Williams |
| Loren | Ruby Thomson |
| Avery | Ruby Coombes |
| Giusy | Rachael O'Connell |
| Blair | Darryl Harbraken |
| Elnora | Imogen Marshall |
| Vanna | Vanya Essin |
| Sunday | Dominique Bela |
| Blade | Nathan Luscombe |
| Natalie | Natasha Bettridge |
| Charlene | Beth Alexander |
| Briar | Jessi Williams |
| Johnie | Anya Banerjee |
| Mandi | Mandi Vincent |
| Monica | Monique Nel |
| Mariella | Mary Blampied |
| Esme | Aria Jones |
| Ramsey | Leonard Mathews |
| Franca | Frankie Browne |
| Joyce | Gina Coleman |
| Jan | Gen Joyce |
| Darryl | Darryl Johnson |
| Jim | James Heaphy |
Made with the Support of
Special Thanks
Adrian Pawson
Amanda Billing
Martin Cooper
The Basement Team
Steven Zanoski
Filthy Productions
Miss Crabb
Peaches and Cream
Sky City
Chris Bailey
Lauren Tennent
Amy Barber
Brian Burstein
Ellie Moloney
Brooke Tyson
Nisha Madhan
Alison Reid
Search And Destroy
Joydah Mae Bernado
Michael Saccente
Tasha Wehrle
Tim Riley
The Third Eye
Bop Murdoch
Sarah Tuck
Resene Paints
Charlotte Larsen
Dan Brown
Ung (Andrew) Suh
Pacific Film Limited
Radio Waves
John Cavill
Alex Mcdonald
Metro Film
Phil Grindle
A2z
Colin Pawson
Shirley and Ian Donachie
Covet Clothing
Fernanda & Sergio Marcato
Enny's Fab Luncheons
Screen Auckland
Te Atatu Peninsula Community Center
Rebecca Gill
Scott & Erina Boswell
Hughie Williams
Jorge Alfaro & Jamie Speeden
Melissa Osgood
Our Fucking Awesome Friends & Families
Postproduction Facilities